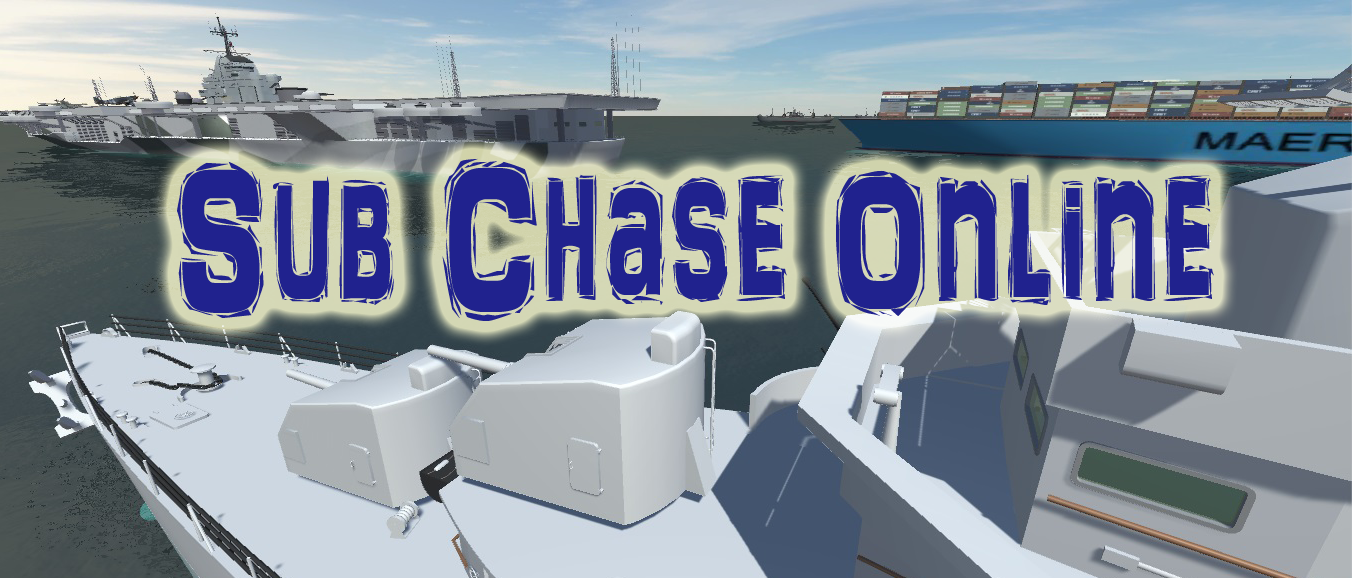 Sub Chase Online
​release v2.10.9.0 usablity, manual controls
---
Features:

track players that fired the weapon for bad actor acheivments.
Prevent players damaging each other on training servers.
Player wants TV remote keys for rotating turrets. Don't like the slow button.
Ship port/starboard binoculars to have limited rotation. Lose lock when pointed at ship.
Fixes:

Harbor installation not on Tactics map.

Crew could NOT see the Crew roster entering the Lobby.
Captain had to change teams to update the Crew
Warn Player to stop damagae other players or sunk. Wrong server of destryoing other players
Files
subchase-online-v2.10.9.0-setup.exe
398 MB
Feb 01, 2020